One of my fellow students got pregnant last year and born a girl this winter. As a farewell-gift and a welcome-to-earth-gift, I sewed a hooded baby bath towel.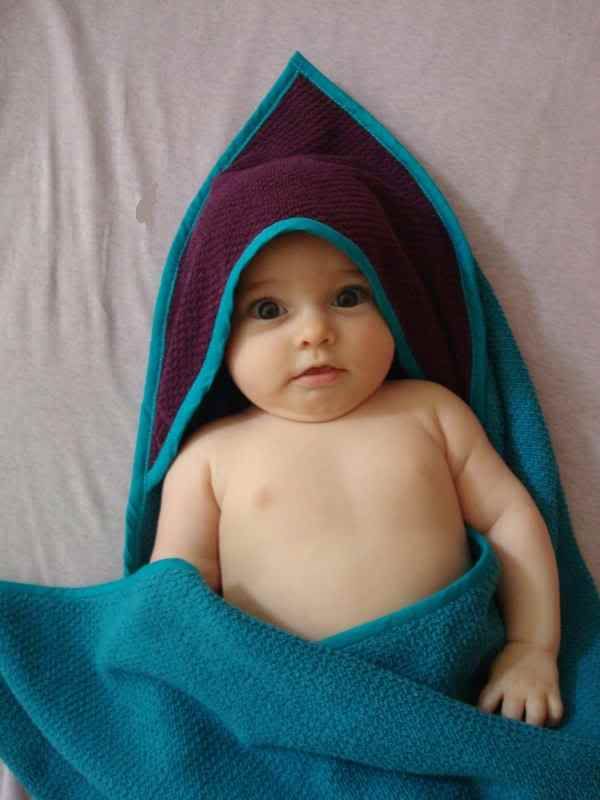 (Thanks for the photo, C.!)
I used a very large towel and a smaller one, cut off the hems, sewed a smaller triangle as a hood onto the bigger part and finished it with bias tape.

Pretty simple, but cute and (as confirmed) useful.
towels: IKEA