Two weeks ago we had a picnic, so I needed to sew the picnic throw.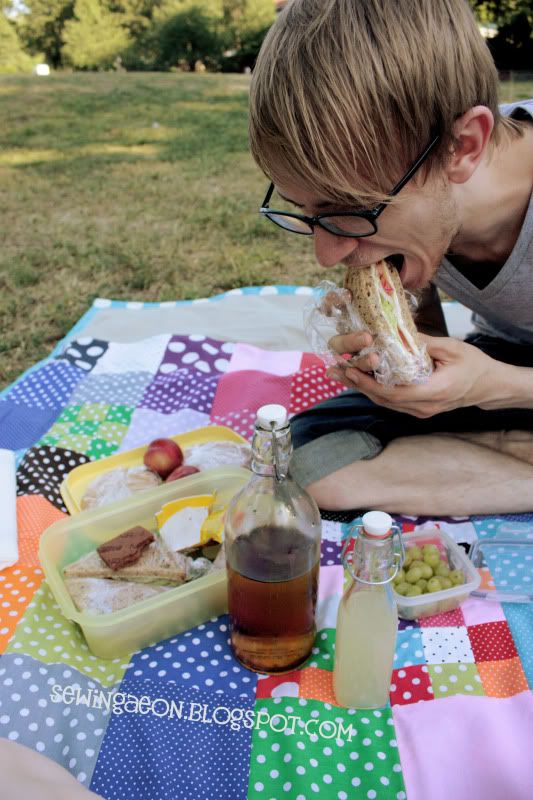 I also prepared the sandwiches, lemonade, peppermint tea, fruit and peanut butter cookies (original American recipe!).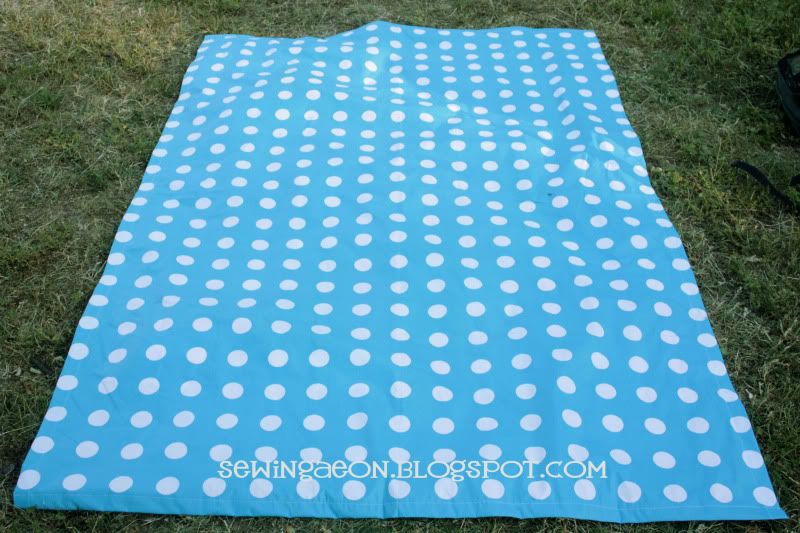 It was the perfect opportunity to use the polkadot patchwork I sewed ages ago.
And it was soo relaxing.